We're fighting for fair pay and safe working conditions for Facebook content moderators – can you help?
Please donate to support Facebook moderator's fight for safe working conditions and fair pay.
If we can raise £3,000, we'll drive a huge billboard advert around Accenture's Washington DC headquarters, supporting outsourced Facebook moderators fight against exploitative working conditions.
It will show our solidarity, and increase pressure on Accenture bosses, at a crucial point in the campaign.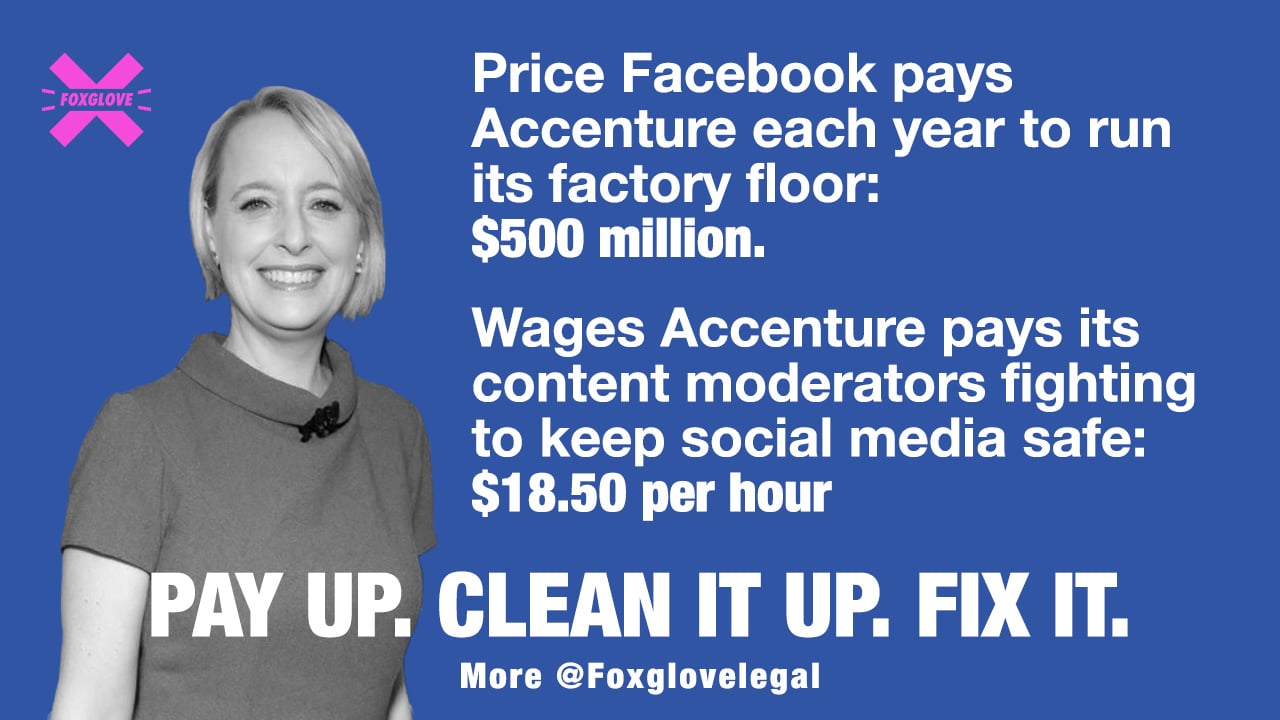 Here's the plan in more detail:
Accenture CEO Julia Sweet has announced an all-staff Q&A session. It's her go-to tactic when she wants to smooth over staff concerns. We need to show her it won't work this time – she needs to actually improve treatment of her content moderator staff.
Right before the Q&A, we've reserved a mobile billboard to drive around Accenture's Washington DC HQ. As you'd expect, massive adverts in central DC aren't cheap – we need to raise £3000.
As staff – and Sweet – arrive at Accenture HQ, they won't be able to miss our message. We'll prove the campaign for justice for content moderators can't be smoothed over with warm words and corporate jargon – and encourage moderators to keep fighting.
Please donate whatever you can to help make this happen. Thank you!