Share your messages of support with the unfairly sacked content moderators
Foxglove staff are in Kenya meeting with the unfairly sacked content moderators.
Do you have a message you'd like to share about why you support their efforts? We'll collate all the messages and share them whilst we are here.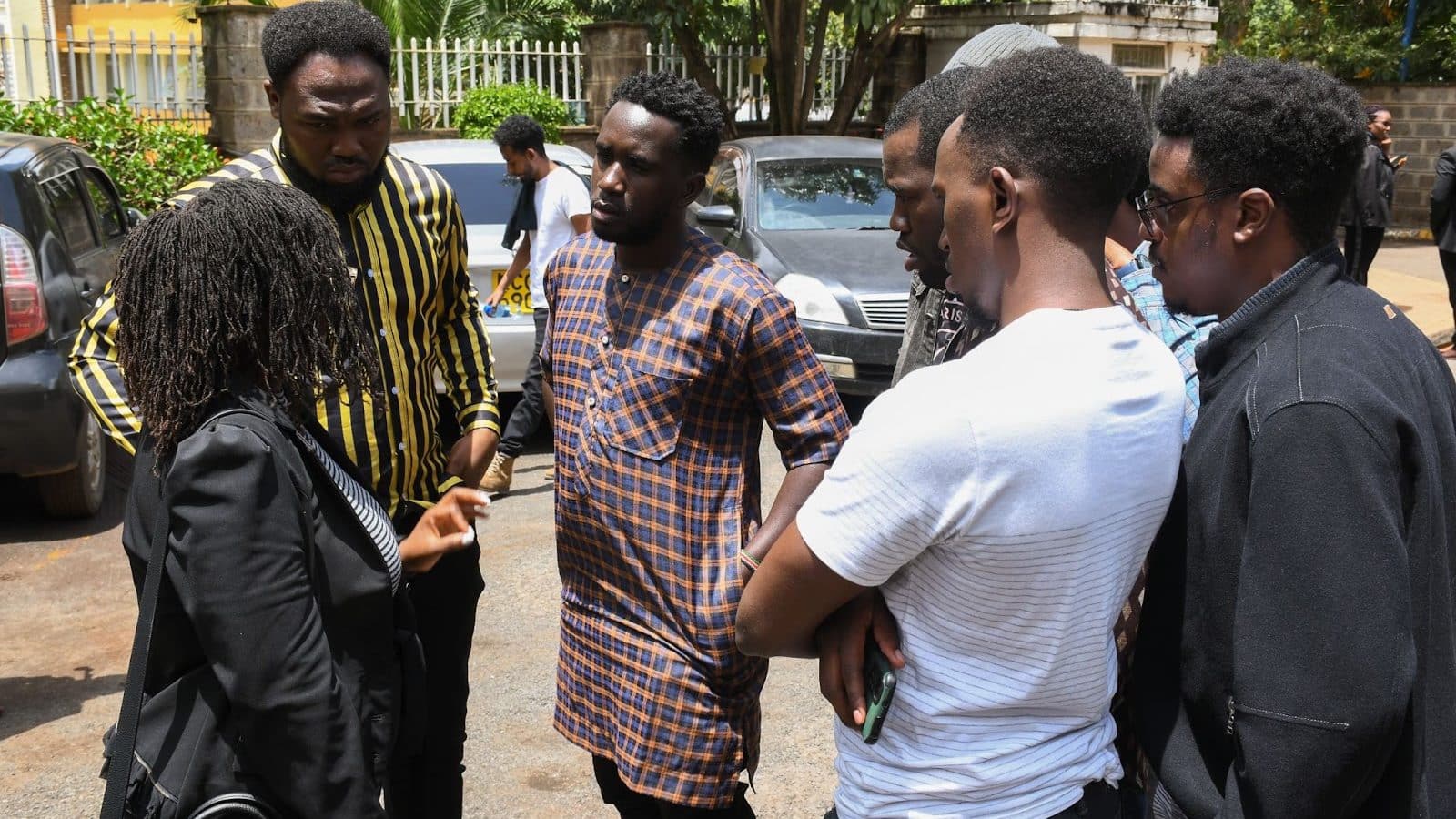 News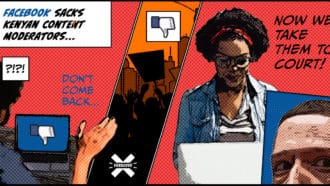 The Facebook-Sama layoffs: union busting disguised as redundancy in Nairobi
Even by Facebook's standards, its latest moves against its content moderation workforce in Nairobi, Kenya mark a new low.
In January, all 260 content moderators working at Facebook's moderation hub in Nairobi were told that they would be made redundant by Sama, the outsourcing firm that has run the office since 2019. Overnight, these moderators, who do critical safety work for East and South Africa, lost their jobs.
The Sama content moderation is already the subject of a lawsuit brought by former moderator Daniel Motaung. He is suing after being fired unlawfully after organising around 150 moderators to protest unfair working conditions and trying to form a trade union. Foxglove is supporting his case.
The redundancy notice caused huge distress among the moderators, who face being made destitute. Many would have to leave Kenya for their home countries – such as Ethiopia, where a war still rages. At least one moderator, facing a return to poverty because of the layoff, has attempted suicide.
It has since been revealed that these moderation jobs were not in fact being cut. Instead, Facebook is simply switching suppliers – from Sama to Majorel, another outsourcing firm that already handles moderation for TikTok in Kenya.
Majorel has been recruiting to fill the 260 or so roles previously contracted to Sama – but, surprise surprise, at a fraction of the pay and in worse living conditions.
Many Sama moderators applied for the "new" positions with Majorel, in effect re-applying for the jobs they were doing already. Despite their obvious expertise and experience, they were unsuccessful.
Messages between moderators and Majorel recruiters reveal that the recruiters were specifically instructed not to hire any moderators previously employed by Sama. One recruiter said: "Unfortunately they will not accept candidates from Sama, it's a strict no".
Foxglove is supporting the moderators to challenge this in the courts. Firing the entire workforce and instructing the new contractor not to hire any of them amounts, the case says, to unlawful blacklisting of experienced moderators – in apparent retaliation for demanding fair work.
On Tuesday, in a setback for Meta, a Nairobi judge issued an emergency order blocking Facebook and outsourcer Sama from proceeding with the lay-offs, or the switch to Majorel, pending a substantive hearing. This hearing has been set for March 28.
The March 28 hearing will take the form of a Constitutional Petition in Kenya's Employment and Labour Relations Court. It is brought by 43 sacked moderators, against Facebook, Sama, and Majorel. It argues that the instruction not to rehire any of the sacked moderators amounts to unlawful discrimination.
In addition, the moderators argue that the redundancy carried out by Facebook and Sama took place under false pretences, with the real objective being to bar them from returning to work.
The case argues that all 260 moderators being fired – and denied future employment – are being punished for raising concerns about their pay and conditions, and subsequent union organising, in violation of Kenyan law.
The moderators are asking the court to:
End the sham redundancy process,
Ensure the jobs of all existing Sama moderators are protected,
Order Facebook, Sama and Majorel to provide full compensation for the significant distress caused to the moderator workforce,
Order Facebook, Sama and Majorel to formally acknowledge the right of moderators to organise to fight for better working conditions, as is protected in Kenyan law.
The lead counsel for this case is Mercy Mutemi of Nzili and Sumbi Associates.
The principles at stake here are huge. But so too are the stakes for the individual moderators.
Foxglove has heard from moderators who were desperately worried about how they would feed their families because of Facebook and Sama's utter callousness. At least one moderator facing poverty because of this layoff nearly paid with his life
We will post updates on the case as it proceeds. You can show your support and solidarity for the moderators by signing their petition here:
Learn More
Act now