Sign up to receive updates about our cases and information about how you can be part of our campaigns.
We value and respect your privacy. Your personal data will be kept private and processed securely. For more information about your rights and about how Foxglove processes your information, you can see our privacy policy here.
If you change your mind and no longer want to hear from us, you can unsubscribe at any time.
News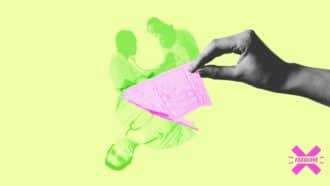 We held a briefing with two doctors to explain why we're worried about the future of NHS health data. Watch in full here!
Over 200 Foxglove supporters joined us this week for our online briefing session on the future of NHS Data, with GP and health data privacy campaigner Dr Marcus Baw and consultant neurologist Dr David Nichol of the Doctors Association UK. Thanks so much to David and Marcus for taking the time to help explain this important issue.
This week, we supported the Doctors Association UK, along with patients before profit organisation Just Treatment and the National Pensioners Convention, to send a legal letter to NHS England asking for urgent information on the new NHS Federated Data Platform and the "Faster Data Flows' pilot.
Foxglove and our partners are deeply concerned about the lack of public information about the Federated Data Platform: what is it for, how will it work and how can we be sure our data will remain safe and protected?
Worryingly, Palantir is also highly likely to be the preferred bidder for the FDP contract – a huge threat to public trust in the health service.
There's no public health without public trust. As David said at last night's briefing, many of his patients would "run a mile" if they thought Palantir would be getting its hands on their private health data.
Hit the button below to use our tool to write to your MP and tell them to not allow the NHS to hand over patient data to Palantir:
You can read Bloomberg's report on our letter for all the details. And read more here on our serious concerns about the FDP and Palantir.
You can catch the full video of yesterday's briefing below. Then read our answer to an important question asked last night that we didn't get time to answer.
One audience member, Derek, asked: "What are our legal rights?"
Our answer: This is a great starting point for anyone coming to this issue for the first time. Simply put: every NHS patient has the right to a say about who sees their health record.
That means we should all know who has access to our data, what it can be used for and what safeguards are in place to prevent it being used in any way we haven't consented to.
More than three million patients opted out of last year's GP Data Grab because they were concerned those rights would be violated. We are gravely concerned that the FDP will make the same mistake – this time on steroids.
Another important right we all hold under UK law is that the government must get our consent to use of any of data when it is 'pseudonymised'. When health data is pseudonymised, it means that the name on the patient record is replaced with an alias, or pseudonym. The key thing to remember though is that process is designed to be reversible by someone holding the proper key.
Pseudonymisation can also easily be broken by someone even without the key, by connecting the dots from a person's health record even if their name has been changed. David Davis MP warned about this last year in parliament. In simple terms: pseudonymisation is not secure.
That's why the UK's data regulator, the Information Commissioner or ICO, has said explicitly that: 'Pseudonymisation...does not change the status of the data as personal data'.
In the NHS board papers that revealed the Faster Data Flows pilot, they talked about huge amounts of patient data being transferred after being pseudonymised. Under UK law, your consent must be given for your health data to be transferred in pseudonymised form. As it stands, the NHS seems to be trying to skip that step. We think that's a huge mistake.
To keep up to date with all further updates on this case, hit the button below.
Learn More