Looking back at the Nairobi content moderation summit – where the vote to form the first African content moderators' union took place
Two weeks ago we joined over 150 social media content moderators from TikTok, YouTube, Facebook and ChatGPT at the Mövenpick Hotel in Nairobi. In huge news – they resolved to form the first trade union for content moderators in Africa.
Social media content moderators are, paradoxically, both some of the most important yet most exploited workers in the tech workforce. Without them, there is no Facebook, no TikTok, no YouTube.
Moderators in Kenya are predominantly outsourced, the pay is poor and the job involves daily consumption of content so disturbing it is near-impossible to experience without serious damage to moderators' mental health.
When the vote to form the new union was announced, confetti rained from the ceiling and the moderators erupted into applause.
Later, music from the home country of each content moderator was played with moderators dancing on the stage. The moderators have taken an important first step in their fight from better and fairer social media workplaces.
Joining the celebration was former content moderator Daniel Motaung.
Four years ago, Daniel and his colleagues tried to organise to form a union, the Alliance. He and his co-workers wanted to fight for better mental health care and pay in the face of horrendous working conditions that routinely cause PTSD.
For this effort, Daniel was fired and forced to leave Kenya. It was a joy to see him back – as sharply dressed as ever – standing side by side with moderators. Daniel said:
"I never thought, when I started the Alliance in 2019, we would be here today – with moderators from every major social media giant forming the first African moderators union. There have never been more of us. Our cause is right, our way is just, and we shall prevail. I couldn't be more proud of today's decision to register the Content Moderators Union."
This is a brilliant first step, but there's much more to do. Daniel's case will progress through the courts and we will continue to support the 185 moderators taking Facebook and their outsourcing companies to court for mass sham redundancies and blacklisting.
This summit in Kenya followed a similar summit in Germany co-hosted with our friends at the German non-profit Superrr Lab and union ver.di. earlier this year. We are proud to stand behind some the most important safety workers on the internet as they organise to demand better.
Many of you sent incredible warm words of encouragement to the moderators in advance of the summit. Thank you so much to everyone who sent a message. We've included a few below as well as a few pictures from last week.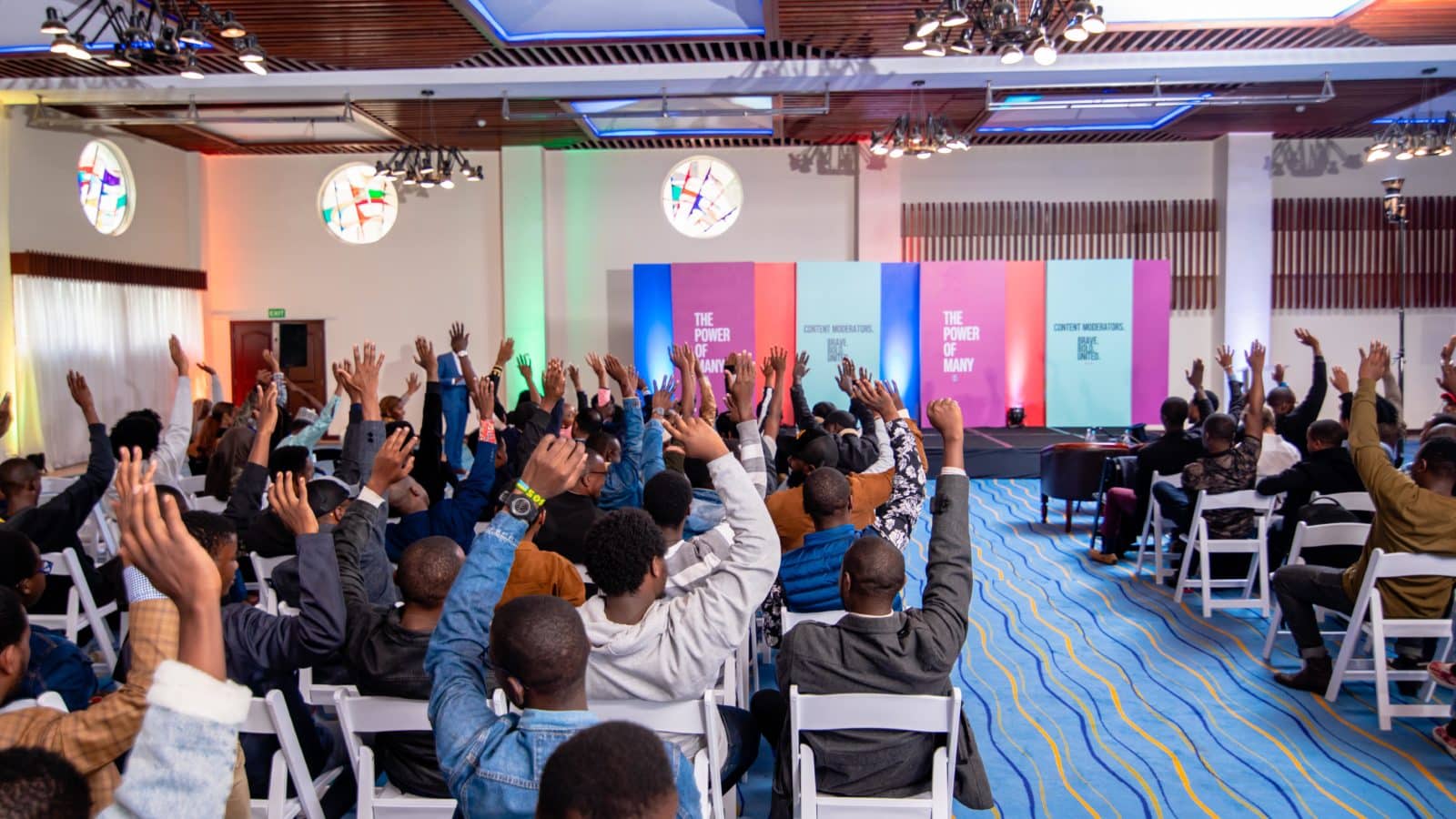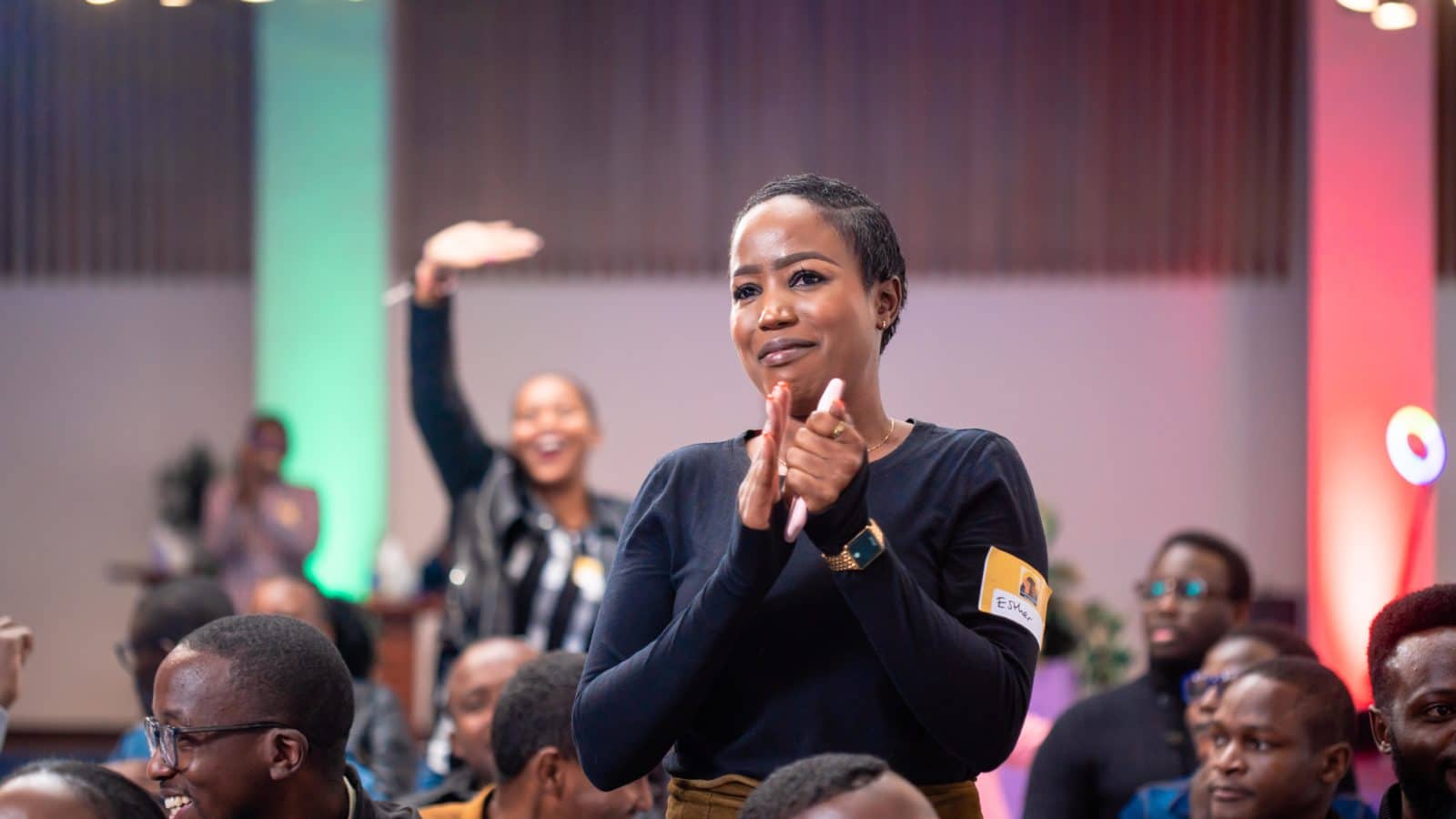 Messages from Foxglove supporters:
Angela: "We stand with you in your action against Facebook. Your selfless daily exposure to the worst excesses of human depravity to protect Facebook users must be applauded and rewarded properly. There should be more awareness of your appalling sacking and the grotesque injustice meted against you by one of the richest companies in the world . It is utterly shameless. I wouldn't touch Facebook and none of my kids do either. I hope Zuckerberg and co will start to take responsibility for the horrible stresses of unappreciated content moderators. Best wishes and good luck."
Anne: "Big firms like Facebook MUST be brought to realise that they employ PEOPLE NOT ROBOTS! My thoughts are with you all as you fight for decent jobs, the RIGHT to belong to a union and decent pay. The bosses should not live the high life while their workers are starved and bullied."
James: "What you're doing as moderators is moderating the new world. Keep it up. We are with you."